Cook Airfield is owned by Crosswinds Aviation, Inc.

and managed by Greg Thomas and Steve Logue. It is located near Rose Hill and Derby, Kansas and serves as a community airport to the Wichita, Kansas area. Like many community airports it is expanding through residential airpark development. Currently there are over 90 planes based on the field.

Cook Airfield was established in September 1957. It once served as a reliever facility for Cessna to tie down planes waiting to be ferried around the nation. Crosswinds Aviation, Inc. purchased the field in 2003 with the dream of not only keeping an airport alive but expanding it to better serve the surrounding communities
.
Residential Hangar Home
Lots Available Now!
​Downwind Estates 2nd Addition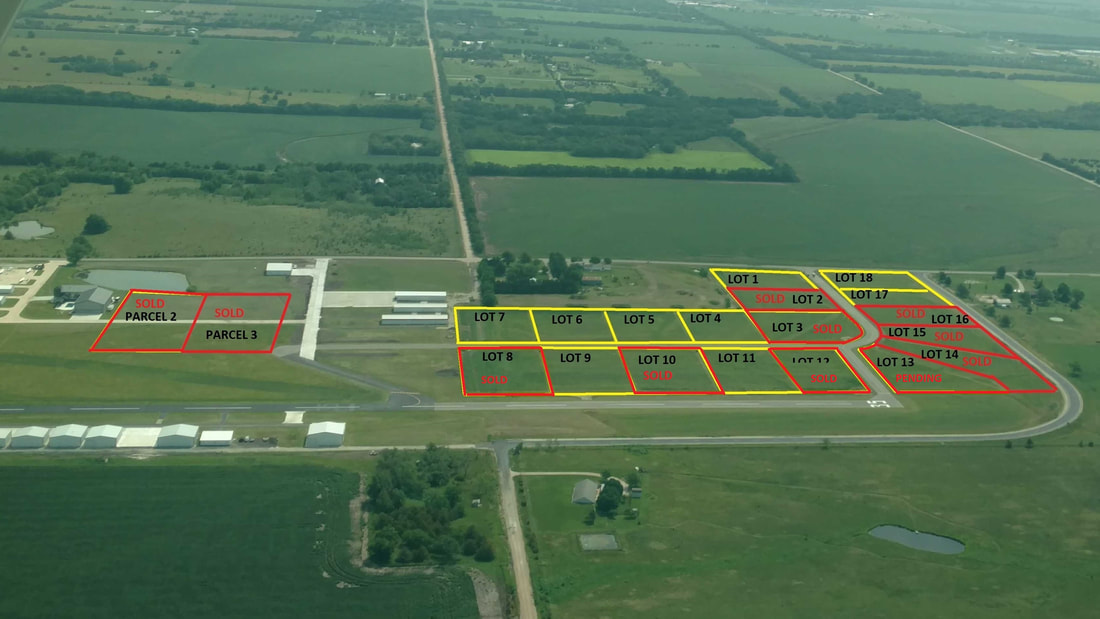 This could be your next home on Cook Airfield!